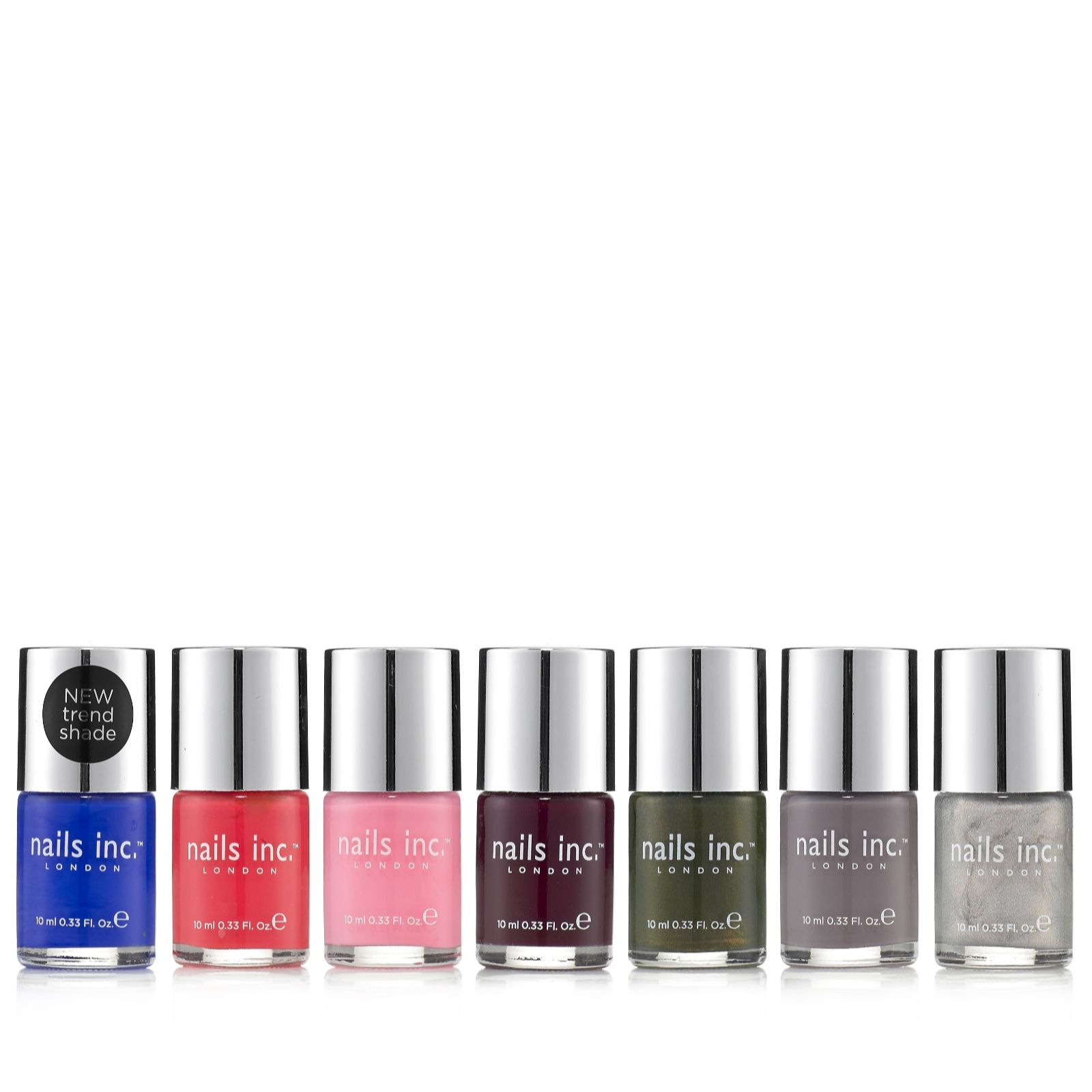 This
looks like a pretty good deal to me, you're getting 7 full sized polishes for £23.38 plus £3.95 postage which equates to £3.90 per polish, less than a 17 polish, if my memory serves me correctly - bargain.
The set
contains the following colours:
1 x Baker Street (10ml) - cobalt blue
1 x Belgrave Mews (10ml) - forest green
1 x Cadogan Place (10ml) - muted mushroom
1 x Mayfair Mews (10ml) - coral
1 x Piccadilly Arcade (10ml) - pink
1 x Royal Mews (10ml) - holographic silver
1 x Wilton Row (10ml) - maroon/plum
I am loving the look of the holographic silver, and all in all it looks like a really nice collection - perfect for if you have any birthdays coming up, or if you just want to treat yourself. I'm very tempted, although the £180 vet bill last night for Chloe's asthma, and my effort to enforce a short spending ban because of said bill is getting right in the way of me hitting the 'submit order' button. Crap!
QVC Site!